von fABULEUS / Michiel Vandevelde
15.11. – 17.11.2019
Bartók / Beethoven / Schönberg
by Anne Teresa De Keersmaeker
Artistic programme: What's next?
Save the date: The 1. Winter Academy with a huge range of workshops will take place from thde 27th to the 29th of December. More is coming soon.
Let us introduce you to ...
Carmen Mar, expert on the inner flow. Her lessons starts from the 16.11. on. Here you'll find the people who shape and mould the house.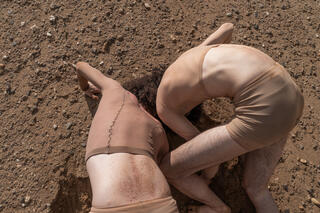 Düsseldorf's largest sandbox
… served as a perfect location for our campaign on community and gathering, photographed by Rita Lino.