Artistic programme: What's next?
Let us introduce you to ...
Bouni, who is most at home in urban styles. Here you'll find the people who shape and mould the house.
30.04. - 03.05.2020
Tap Dance Days
The house invites the community of feet percussionists to celebrate tap dance in workshops and artistic events.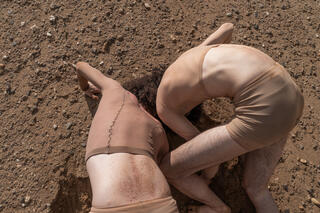 Düsseldorf's largest sandbox
… served as a perfect location for our campaign on community and gathering, photographed by Rita Lino.