Book presentation
Sarah Petronio
Footwork – My Life In Dance
As the "first lady of swing" – as Jimmy Slyde called her –, Sarah Petronio broke new ground in the international jazz world, taking her unique style of improvisation into the most important jazz clubs as well as onto the stages of dance festivals worldwide. Now, the pioneer has written a book, Footwork – My Life In Dance, which does not only allow insight into her life and work, but which also takes the reader on a journey into the history of tap dance.
Sarah Petronio was born in India. She emigrated to New York at the age of 19, later moving to Paris, France, where she befriended tap legend Jimmy Slyde, apprenticing with him before becoming his dance partner a short while later. Petronio was one of the most important powers for the European introduction of rhythm tap and founded multidisciplinary cultural centre Git le Coeur, the Paris Tap Dance Company, as well as the tap dance department at the American Center in Paris. In the past decades, she kept the art of tap dance alive through her tireless dedication, in the process becoming a great source of inspiration for tap artists the world over.
Duration: approx. 45 min.
In English
Click here for current stage events
Click here for an overview of all events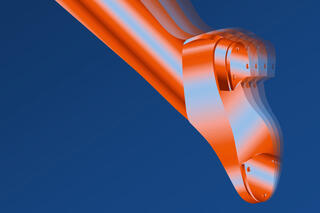 Festival · 25. – 29.05.2022
Tap Dance Days