Konzert
€uro€y€z & DJ DOXAN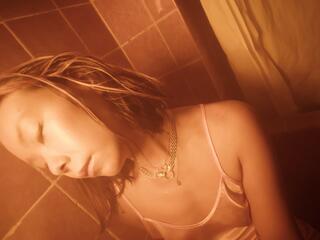 Pink clouds of mist, white linen and eyes flashing in the dark. I C U (In My Dreams) is €uro€y€z's debut single, produced by jin0.o. Influenced by R'n'B, pop, jungle, Euro trance and her South Korean background, €uro€y€z sings English-Korean language lyrics about dreams, desires, and experiences made. As part of the OneMother and Boomerang collectives, she is in an exchange with artists and musicians from the Hamburg culture scene, continually redeveloping her sound and aesthetic. The concert will be accompanied by DJ DOXAN (Boomerang).
Duration: 60 min.
Musicians: €uro€y€z, DJ DOXAN.
VOLUME UP is funded by the Kunststiftung NRW.
Click here for current stage events
Click here for an overview of all events
Festival · 03. – 12.06.2022
VOLUME UP