tanzhaus nrw Media Centre
Dates
20.06.2021 – 30.06.2021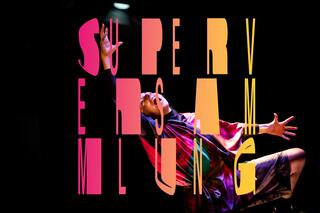 Sun 20.06. – Wed 30.06.

Welcome to the tanzhaus nrw Media Centre! The 2020/2021 season started with a meticulously prepared hygiene concept. "Yes! We're Open", that is how we rejoiced in late summer, guiding our audience through some sort of airport terminal of signposts and disinfectant before securely landing at the performance on the big stage. We already know the end of that story: With the second lockdown, tanzhaus nrw, too, had to cease presenting performances in physical co-presence.
In order to continue supporting and enabling the work of the artists we collaborated with during this season, we started presenting the programme mainly online during live streams and streams, starting in January 2021. Emerging from this was a digital programme of which we will present an excerpt now, as the 2020/2021 season draws to a close. Did you miss an episode? No problem. You will find a number of our streams in our tanzhaus nrw Media Centre during a ten-day period, for a small fee. If you enjoy consuming the performances at home on the couch, you may also binge watch all five episodes uninterruptedly! Have fun while watching!
Episode 1: "Now&Next"
Episode 2: Josep Caballero Garcia, Kamila Kurczewski und Schüler*innen des Wim-Wenders-Gymnasium "Hey du!"
Episode 3: Artmann&Duvoisin "Umzug in eine vergleichbare Lage"
Episode 4: SEE! "Superversammlung/superassemblage"
Episode 5: Reut Shemesh "COBRA BLONDE"
Click HERE to access the Media Centre. You will find the access code on your purchased ticket.
Click here for current stage events
Click here for an overview of all events