GROSS TANZEN series
Marlene Monteiro Freitas
Bacchae – Prelude to a Purge
Dates
25.10.2019 – 26.10.2019
It is an invitation to nothing less than a prelude to a purge, extended by Marlene Monteiro Freitas and the Bacchae – women who are better known as maenads or bacchantes, followers of Dionysos, who, together, do not abstain from any opportunity that could possibly bring inebriation and joy. With eight performers and five trumpeters, Marlene Monteiro Freitas conceives a world like the one depicted in Euripides' tragedy: Delirium, irrationality, hysteria and madness lead from illusion, by way of the loss of the senses, directly to enlightenment.
Between Apollo and Dionysus, she throws herself into conflicting energies, incompatible elements, parsed bodies, dissolution of laws, firing away at doctrine. Not only mythological reference, traces of pop culture also serve to roughen up proceedings. More than willingly, Marlene Monteiro Freitas intrudes into the human psyche, driven by powers beyond reason, armoured with costumes, colours and devices, literally with drums and fanfare.
Marlene Monteiro Freitas, born on the Cape Verde Islands and currently residing in Portugal, puts a spell on her audience with her opulent, visually stunning and reference-laden language. With boundless creativity, she combines diverse, disrupting and humorous elements in her expressive works quasi forming them into one spectacular machinery producing sensual impression. She was recently awarded the Silver Lion at the Biennale di Venezia's "Dance" category.
Duration: 135 min.
Accompanying programme

| | | |
| --- | --- | --- |
| Fri 25.10. | afterwards | talk "It's Your Turn!" |
| Sat 26.10. | 19:00 | Physical Introduction |
Please note: Sat 26.10. 17:00 Showing MOVING DIGITS
Choreography: Marlene Monteiro Freitas; with: Cookie, Flora Détraz, Miguel Filipe, Marlene Monteiro Freitas, Johannes Krieger, Gonçalo Marques, Andreas Merk, Tomás Moital, Lander Patrick, Cláudio Silva, Guillaume Gardey de Soos, Betty Tchomanga, Yaw Tembe; Lighting and stage design: Yannick Fouassier; Sound: Tiago Cerqueira; Chairs: João Francisco Figueira, Luís Miguel Figueira; Research: Marlene Monteiro Freitas, João Francisco Figueira; Production management: P.OR.K Lisbon, PT – Bruna Antonelli, Sandra Azevedo; Distribution: Key Performance Stockholm.
A production by P.OR.K, co-produced by TNDMII, Kunstenfestivaldesarts, steirischer herbst festival and Alkantara with the support of NXTSTP – Culture Programme of the European Union, NorrlandsOperan Umeå, Festival Montpellier Danse 2017, Bonlieu Scène nationale Annecy and La Bâtie-Festival de Genève within the framework of FEDER – programme Interreg. France-Suisse 2014-2020, Teatro Municipal do Porto, Le Cuvier – Centre de Développement Chorégraphique Nouvelle-Aquitaine, HAU Hebbel am Ufer Berlin, International Summer Festival Kampnagel Hamburg, Athens and Epidaurus Festival Athens, Münchner Kammerspiele, Kurtheater Baden, SPRING Performing Arts Festival Utrecht, Zürcher Theater Spektakel, Nouveau Théâtre de Montreuil – centre dramatique national, Les Spectacles Vivants/Centre Pompidou Paris. The guest performance is set in the framework of GROSS TANZEN, funded by Kunststiftung NRW.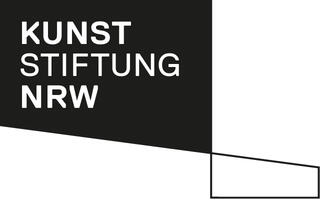 Click here for current stage events
Click here for an overview of all events