Premiere
Ndam Se Na / Taigué Ahmed
WAIGNEDEH
Dates
04.05.2018 – 05.05.2018
How do I imagine a different, better tomorrow while my present perspectives are reduced almost to the point of disappearance? "Waignedeh" is the word for "tomorrow" in Kabalaye, a Chad language, and it touches on the core of Taigué Ahmed's work: Five dancers' movements and rhythms, morphing different dance styles such as hip hop, Coupé-Décalé, traditional African and contemporary dance, make years of working in a number of refugee camps in Chad palpable, work performed by Ahmed Taigué and his company Ndam Se Na. In the initially makeshift camps that turned into a permanent state of living for millions of people, a temporary haven becomes a place in between a city and a waiting room. What meaning may be applied to time here? How does one discard the image and the destiny of being a refugee? How can one even live and regain one's own independence? Accompanied by sounds provided by musician Benno Heisel, dreams, concepts of life and visions for the future become clear. Emphatic and forward-looking, they open up a view on life waiting for tomorrow. 
Choreographer and dancer Taigué Ahmed, who alternately lives in Chad and Germany, received an education as a classical dancer while a member of the Chad national ballet when he was 13. After work with, among others, company Jeune Trestle, the École des Sables in Senegal and at the Centre National de la Danse in Paris, he founded his organisation Ndam Se Na in 2005, supporting a number of artistic as well as educational dance projects in Chad, an organisation also active in several refugee camps in the south of Chad. In 2012, this project received support by the "African Artists for Development" organisation with an eye on establishing it in other African countries such as the Congo, Burundi and Burkina Faso also.
Duration: 70 min.
Accompanying Programme

| | |
| --- | --- |
| Sat 05.05. | 18:00 film documentary about dance workshops in refugee camps in the Republic of Chad |
|   | 19:00 physical introduction |
|   | discussion afterwards |
|   |   |
Choreography, Artistic Direction: Taigué Ahmed; Dance: Djedonang Aimé, Jamal Noudjingar Theodore, Mintay Charly, Dakanga Hervé, Mahmat Saleh Koumbo; Dramaturgy: Sarah Israel – SISK; Music: Benno Heisel; Costumes, Stage Design: Veronika Schneider; Video Documentation Chad: Cyril Danina; Light: Ulrich Eisenhofer; Production Germany: Sabine Klötzer – SISK, Katharina Denk; Administration, Production Tschad: Tai Dieudonne, Narcisse Mbaiondoum. www.ndamsena.org
A production by Taigué Ahmed, coproduced by Ndam Se Na, tanzhaus nrw, Kammerspiele München, Centre National de la Danse Paris and SISK – Büro für Dramaturgie und Produktion. Funded by Kulturstiftung des Bundes im Rahmen des Fonds TURN (Fonds für künstlerische Kooperationen zwischen Deutschland und afrikanischen Ländern). The UN Flüchtlingshilfswerk des Tschad and the Institut Français des Tschad support the Project. The performance takes place in the framework of the tanzhaus series »response­ability. Eine Ethik der Begegnung«, funded by the Kunststiftung NRW.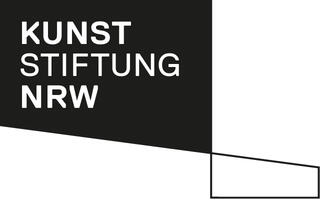 Click here for current stage events
Click here for an overview of all events