Albi Gjikaj
Albi started breakdancing at age 13, winning numerous awards when he was 16 and older (Ruhrpottbattle, Mixery ko Battle, Ready to Rumble, National Battle of the Year). As a dancer, he worked at Theater Oberhausen, at Theater Wuppertal and at the Düsseldorf Opera and has been touring nationally with several plays.
Alex
Alex danced in shows for artists such as Cascada and Infamous, choreographing for girl band Bisou. In addition, he performed on TV, at "The Dome", "Top of the Pops", and with Anke Engelke, for example. His dance style fuses elements from new school hip hop, LA style and old school, and he is a very well-liked teacher who can both urge his students on while keeping an eye on their exact technique at the same time. "Today, I feel happy to pass on my knowledge. This satisfies me," Alex says.
Annika Wolf
 Annika Wolf's courses are marked by the fact that improvisation and creative impulses from the children form the central artistic element. After training as a dance teacher, she continued her training in New York, Los Angeles and Cologne. Since 2008 Annika has been working as a choreographer in numerous schools in Düsseldorf, and since 2013 as a teacher at tanzhaus nrw. In January 2020, she took over the artistic supervision and coordination for the dance department of the Kulturamt NRW. "For me, it's about the children getting a feeling for themselves and their movements. I accompany many children and young people over the years and it makes me particularly happy when I notice the progress they make and how proud they are of themselves," says Annika.
Asiah Juicy Couture
Asiah Juicy Couture, alias Murmaid, entdeckte Ballroom 2015 und verliebte sich sofort. Sie liebte zuerst die Ästhetik, verstand aber schnell, wie untrennbar diese Kultur von den kulturellen und politischen Herausforderungen ist, besonders heutzutage, wo Ballroom immer mehr zum Mainstream angehört. "Face" und "Performance" sind ihre Hauptkategorien, aber sie liebt es, herumzuspielen und zu experimentieren, denn sie sagt: "So perfektionierst du dein Handwerk und erhältst die wahre Essenz der Kultur, weil alle Kategorien miteinander verflochten sind".
Über Ballroom lernte sie hauptsächlich in NYC, wo sie von Icons and Legends unterrichtet wurde. Heute lebt sie in der Schweiz, wo sie das Schweizer Chapter des House of Juicy Couture anführt und beim Aufbau der Szene seit Beginn geholfen hat.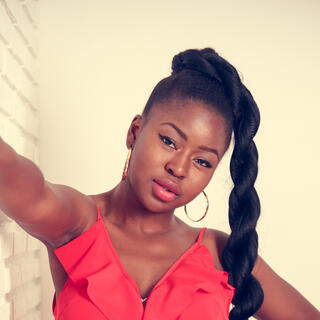 Becky Bonsu Brown
Becky Bonsu Brown hat bereits mit unterschiedlichen Künstler*innen wie z.B. Stonebwoy, Omah Lay, Band Seed, Ckay, Gatopreto oder Rapper Majo (Banger-Musik) und Madcon zusammengearbeitet.
In ihrem Unterricht legt sie viel Wert auf kulturelle und historische Hintergründe. Positive Energie, Empowerment und Spaß steht für Becky an erster Stelle. Sie unterrichtet seit 2010 an unterschiedliche Tanzschulen Deutschland weit.
Bouni
Bouni is most at home in urban styles, augmented by solid experience in contemporary as well as in modern dance. He has specialised in funk and hip hop techniques, all of which he has been teaching to participants at tanzhaus nrw since 2016. He has won various battles and danced at events in numerous categories. He won the 2012 Funkin' Stylez, for example, in the category "Me against the music" at the International Streetdance Festival 2014 in Slovenia in the hip hop category. In 2015, he prevailed at the Global Skills Battle in the Popping and Locking category. Additionally, he has been working as a dancer for the "Urbanatix" show at Jahrhunderthalle Bochum, pursuing numerous projects at centres for kids and teens. As a dancer and choreographer, he also dealt with the human mechanisation within the artistic format for up-and-coming creators, "Now & Next", on the stage at tanzhaus nrw.
Bridget Q. Fearn
Bridget Q. Fearn comes from California and is a highly regarded colleague with a longstanding expertise in dance, bringing with her creativity, vibrancy, enthusiasm, openness and a lot of humour. First and foremost, she carries a wealth of experience in international dance and performance as well as in teaching. Bridget became a part of the tanzhaus nrw instructors' family in 1987 and, with her knowledge, has been critical in shaping the course section in ballet, modern, jazz, and tap dance as well as in hip hop. Together with US-born dancer Marvin A. Smith, she imported an exciting new street jazz spirit, situated somewhere between urban and jazz dance, to Germany and to tanzhaus nrw in the 1990s. Some of her current students have been attending her classes for 25 years now. Also, the later established contact  between tanzhaus nrw and dancer, lecturer and choreographer Corey Action-Harrison from Oakland was also arbitrated by Bridget. Additionally, Bridget is a certified yoga teacher and works with people who have fallen ill with Parkinson's Disease or multiple sclerosis. Apart from her more than 30 years of teaching experience, she danced on stages around the globe and receives choreography commissions from, among others, Staatstheater Mainz or for the German premiere of David Bowie's "Lazarus" musical, directed by Matthias Hartmann at Schauspielhaus Düsseldorf.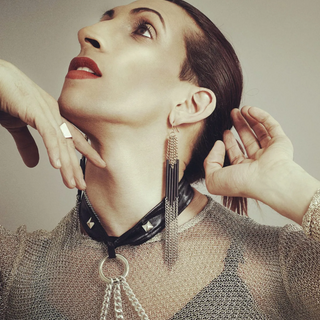 Diva 007
Diva ist eine Mutterfigur in der London Ballroom Community. Sie ist eine der ersten dieser Ballroomgeneration, die seit den Anfängen im Jahr 2009 beim Aufbau einer Ballroomszene in London geholfen und ihr Wissen vermittelt hat. Derzeit leitet sie zahlreiche Kurse, in denen sie Old Way Voguing unterrichtet und arbeitet als professionelle Tänzerin. Ballroom hat es Diva ermöglicht, ihre Transidentität anzunehmen, und sie schafft Räume, in denen lokale queere Jugendliche sich frei ausdrücken und "alles rauslassen" können.
Flockey Ocscor
Flockey Ocscor is an internationally demanded dancer and choreographer with great charisma. He has won numerous competitions and is, among other things, a two-time runner-up in the Locking category at the Juste Debout World Finals. A versatile artist, he now produces short films and videos. In 2018, at the invitation of the Goethe-Institut Rwanda, Flockey created a performance of music, dance and storytelling with artists from West Africa as part of the DigiTales across borders project. Flockey's passion for dance started early: he comes from an artistic family, his brother brought him to dance. Since the age of 17, Flockey has been teaching urban dance at tanzhaus nrw. "I want everyone to feel comfortable in my classes, to leave their everyday life behind and to be able to deal with the moves in private later on."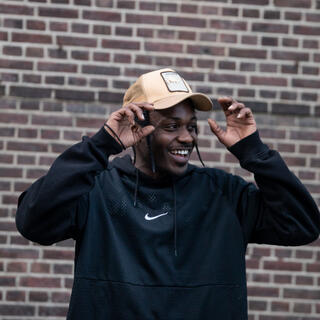 Franky Dee
Franky Dee is one of the most renowned dancers of his genre and won numerous battles, e.g. at the Battle Juste Debout, where he was named world champion in the category HipHop several times. Lately, he won the Dance Delight Germany. As a professional dancer he is in demand internationally and teaches HipHop with joy and  passion. Bringing in the knowledge of his outstanding craftsmanship, he teaches his students moves suitable for any party. 
Georgina Saint Laurent
Georgina ist professionelle Tänzerin und Choreografin und die sogenannte "Trailblazer" der deutschen Ballroomszene. Sie gründete das House of Melody im Jahr 2012 und nach 7 Jahren Pionierarbeit schloss sie sich mit ihrem Haus dem "Iconic House of Saint Laurent" an. Nun ist sie die europäischen Mother des House of Saint Laurent und wurde auch als "Legend" gekürt für die Kategorie European Runway und für ihren Beitrag zur Szene vom ersten Tag an.
Kofie da Vibe
Kofie is a versatile dancer, choreographer and networker collaborating with artists from different genres. He is a co-founder of the Crew Bad Newz MP and of the European Buck Session (EBS) which he established at tanzhaus nrw, together with Osei. EBS is regarded as the most important global Krump event, taking place annually. Proof of Kofie's talent as a hip-hop dancer is on display as a winner of numerous battles all over Europe. He toured Sweden, Finland, France and Russia with a number of companies, was an artist at the "Beethoven! The Next Level" show and held an engagement at Schauspielhaus Düsseldorf from 2016 until 2018. Yet Kofie did not acquire his skills in a dance studio but rather in self-organised circles after school. Inspired by the many facets of urban styles, he appropriated his skills in hip hop, Krump and Afro Dance himself, later on educating himself further in contemporary dance, modern dance and theatre improvisation. Kofie is also active in other art genres: He has his own fashion label "IBIM Creation" and his short film has won a nomination for the 250 years of Beethoven anniversary "BTHVN 2020" of the City of Bonn.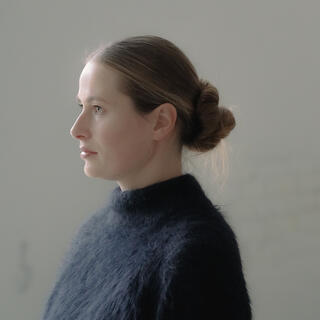 levaKrish
Latvian Krišjānis Sants studied, among other things, dance at P.A.R.T.S. in Belgium; Lithuanian Ieva Gaurilčikaitė received her education in Scotland and Israel. Since 2016, the artist pair has been living and working in Riga, where both have received a degree in stage design at the Latvian Art Academy. Their practice at the crossroads of choreography and scenography creates immersive experiences. They work with a multitude of formats and media – from one-on-one performances to large-scale interactive events situated between dance, dining, collective massage, and breathing workshops.
Miro "Zero Angels"
Miro is among the nation's first generation of voguing dancers, procuring lessons from genre trailblazers like Archie Burnett, among others. He counts dancers like Leiomy Maldonado, Dashaun Wesley and Danielle Polanco among his sources of inspiration. In 2018, Miro decided to leave The House of Melody (now House of Saint Laurent), one of Germany's first voguing dance collectives, which he co-founded. In this context, Miro contributed to TV productions and events in Düsseldorf, Berlin and Paris, even at the legendary Moulin Rouge there.
Miro's passion extends beyond voguing. From an early age, he danced hip hop and house, moving about in different communities and battles. He graduated from Berlin dance academy for contemporary dance "Balanche 1". He is active throughout Germany as a dancer and choreographer, worked for Junges Schauspiel Düsseldorf, the German Opera on the Rhine as well as for artists like Zebra Katz and Jennifer Rostock, among others. During the 2017 Berlin Fashion Week, he choreographed for Patricia Field, mainly known for her costumes of US-American series "Sex and the City". Miro has been a member of the Urbanatix Streetart Artistic Crew since 2016. At the 2019 Brit Awards, he was one of the main dancers during performances by Calvin Harris, Rag'n'Bone Man, Sam Smith und Dua Lipa.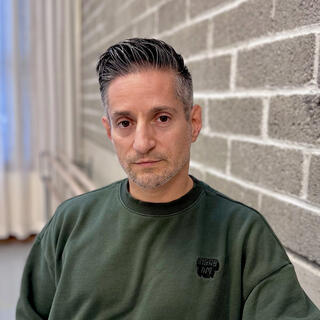 Moris Cardone
Moris arbeitet seit mehr als 25 Jahren als Tanzdozent und hat bereits in zahlreichen europäischen Ländern unterrichtet. In den Urban Styles umfasst seine Arbeit Hip Hop, Street Jazz, Commercial Dance (Pop / Show / Girly), sowie Afro/Latin. Zu seiner Profession zählen technische Stile wie Jazz, Contemporary, Modern und Lyrical. 2018 gründete er zusammen mit Iván Keim die Tempecy - Modern Dance Company in Estland, wo er als Choreograf für die Produktionen "Dreams" und "#TALKTOME" arbeitete. Seit 10 Jahren arbeitet Moris mit der in Estland gegründeten Kompanie Tartu Tantsuuakademia zusammen. Sein Unterricht ist voller Energie, Kreativität und Inspiration. Seine Leidenschaft für Tanz, die er mit seinen Schüler*innen teilt und vermittelt, spiegeln sich in seinen kraftvollen und ausdrucksstarken Bewegungen wieder.
Naimah Elle
Diese Schönheit hat viel zur Ballroomszene beigetragen und tut dies noch heute. Sie glaubt, dass Einheit einen Unterschied in der Gemeinschaft bewirken kann. Ihre Vision und ihr Traum ist es, eine Plattform zu schaffen, um die schwarze Trans-Community auf jede erdenkliche Weise zu unterstützen und zu unterstützen. Naimah ist auch Mitbegründerin des Black Trans Arts & Joy Fund und die niederländische Moher des Haus of Elle, wo sie die Kategorien FQ Body, Performance und Sex Siren vertritt.
Nini & Simon
Nini ist seit ca. 10 Jahren aktiv in der urbanen Tanzszene unterwegs und hat ihre Leidenschaft im House Dance gefunden. Sie organisiert die "House Session" im tanzhaus nrw, um hier Tänzer*innen und Tanzbegeisterten im Raum Düsseldorf und NRW einen Ort des Austausches und Zusammenkommens zu bieten. Mit dem Tanzstil New Style Hustle kam sie das erste Mal in New York in Berührung und ist seither davon fasziniert.
Nini ist Gewinnerin von "Battlethek 2017" und "Global Skillz 2022" in der Kategorie House Dance und hat bereits erfolgreich an Events wie "Juste Debout Germany 2015" und "Summer Dance Forever Japan 2019" teilgenommen. Für die Düsseldorfer Nacht der Museen 2022 hat sie das Stück "No Strings Attached" choreographiert und performt.
Simon ist seit 2013 in der urbanen Szene aktiv. Er bringt Erfahrungen im Bereich Popping, House und HipHop mit. New Style Hustle hat er in 2018 in Japan kennengelernt und sich direkt in die Tanzart verliebt. Bei Reisen nach Korea und in verschiedene europäische Hustle Communities hat er seine Hustle-Fähigkeiten vertieft. Seit 2020 leitet er eine Hustle Community in Essen.
Paradox-Sal
Paradox-Sal is an all-female house dance group founded in 2012 by Ousmane "Baba" Sy. 
The group brings together dancers with different styles and backgrounds and uses house as a common vocabulary to perform. The uniqueness of the group is explained by the mix of different styles that the dancers practice, such as lock, jazz, pop, hype, dancehall, hip hop, traditional African dances, contemporary dances, waacking, floorwork, etc. A bundle of energy united by a common language, house dance.
The team reflects the diversity and plurality of contemporary hip-hop culture: current, intergenerational, inclusive and remarkable. That's because each of the dancers draws from their roots and backgrounds to evolve, using house as a bridge to join forces.
Petrit Bekiri
Petrit entdeckte im Alter von 12 Jahren den Breakdance für sich. Seitdem nahm er weltweit an Events und Wettbewerben teil (u.A in Amerika, Mexiko, Italien, Türkei, England, Bulgarien), reiste durch das Tanzen in 20 Länder und lernte so die verschiedensten Breakdance Stile kennen.
Als Tänzer arbeitet er immer wieder für Fashion-Shows und Musikvideos mit Marken wie Calvin Klein, LTB, Jack & Jones und Künstler*innen wie Mike Singer, Le Shuuk oder Eko Fresh.
Als ausgebildeter Pädagoge verfügt er über umfangreiche Kenntnisse im Unterrichten von Kindern und Jugendlichen. Beim Unterrichten legt er viel Wert darauf, den Kindern die Musik näherzubringen, zu helfen den Tanz zu verstehen und untereinander zu kooperieren.
In seiner Freizeit produziert Petrit selber Musik, ist DJ und spielt verschiedene Instrumente.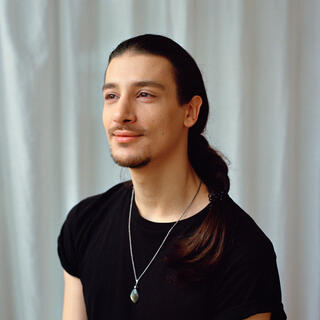 Ray
Eray Gülay aka Ray is a choreographer, dancer and ensemble member of the Ben J. Riepe Company. He was a member of the House of Melody - the first voguing collective in Germany - from 2014 to 2019. He simultaneously completed his dance training at the Folkwang University of the Arts in Essen. Ray performed in pieces by renowned choreographers such as Jérôme Bel, Mark Sieczkarek and Rainer Behr, and choreographs for pop singer Matthew Wood alongside commercial commissions. As a dancer he has performed for Cakes Da Killa, TT The Artist and Barbara Tucker. In his classes, he appreciates when participants connect with the dance and show emotion. "What do you have to say? What can you do with your body? Those are the important questions for me," says Eray.
Surena
Surena is a university-taught lawyer, and: She is currently among the most highly regarded urban dancers in the region. Her first contact with dance came up both through her family's Iranian dances and Michael Jackson's shows. During her schooldays, Surena gained access to hip hop culture, trained with her crew and in numerous workshops, later founding her own group "ShitHappenz". She describes her time in France as especially impressive, first and foremost the Paris hip hop clubs. "It was not about self-representation or battling one another but rather about sharing moves and connecting." This spirit and the agency for hip hop culture remain very important for Surena. She started teaching when she was only 17, at first in Bremen, today in all of Germany and France. Additionally, she was an artist at the legendary Bochum Urbanatix show four years in a row, campaigning for integrational projects in cultural contexts. She takes part in various battles, representing "female hip hop" with her special style.
Wicked Garcon
Wicked Wang ist seit 2017 in der Ballroomszene unterwegs. Er ist gereist, gelaufen und hat in seinen beiden jeweiligen Kategorien "Realness With a Twist" und "All American Runway" gewonnen. Er gilt als führender und innovativer Performer, was ihn zu einer unverzichtbaren Figur in seinem Haus und in der europäischen Ballroomszene macht.
Wilhelmina "Willie" Stark
Wilhelmina "Willie" Stark is one of the best house dancers in France. She choreographs shows all over Europe and has participated in many battles, including Juste Debout Paris and Summer Dance Forever. Since 2014, Willie has shared her passion for house dance and Afro beats as a teacher at tanzhaus nrw. "Whether you are a beginner or a professional, my classes are about learning a new style and culture, about community and sharing, about everyone feeling comfortable and having fun together," says Willie.