Now & Next
With works by Jimin Seo, Margherita Dello Sbarba, and others
Dates
31.05.2023 – 01.06.2023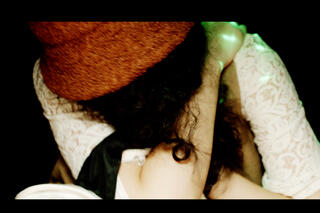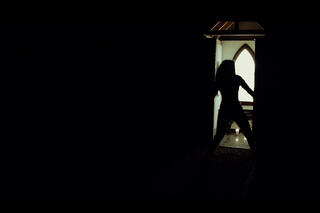 The platform for up-and-coming choreographers regularly presents first works under the artists' own names, excerpts from projects still in developmental stages, and the status of works in progress by artists, choreographers, and dancers from North Rhine-Westphalia. Up to three works will be presented per evening, which will also feature a subsequent exchange with the artists. During this edition of Now & Next, we would like to invite the audience to get a glimpse into the works of Jimin Seo, Margherita Dello Sbarba, and others.
Duration: ca. 120 min.
Accompanying programme

| | |
| --- | --- |
| Thu 01.06. | Talk after the performance |
Margherita Dello Sbarba: Shatters
Shatters is a duet about the relation between two women who support each other while their lives fall apart. Following research on collective rituals of mourning, Dello Sbarba views loss from a new perspective and develops a work that looks at crises and break points. Climate collapse and humanitarian catastrophes are our reality; we live right amidst them. They foment fears, insecurities, instability. Shatters is raw, poetic, and sensitive. It brings together dance, projection, and sound research, inspired by the idea of fracturing material, of collapsing bodies searching for recovery. How can dance reinvigorate the vital energy that can be lifted from a moment of crisis? How can we gather ourselves when we feel we are scattered throughout space, shattering?
Concept, Choreography: Margherita Dello Sbarba; Co-Creation: Waithera Schreyeck; Dance: Waithera Schreyeck, Margherita Dello Sbarba; Dramaturgy: Valerie Wehrens; Music: Isabelle Finou; Visuals, Projections: Michelle Bocker, Anna Balthasar; Outside Eye: Alexandros Anastasiadis.
A production by Margherita Dello Sbarba, supported by Fonds Darstellende Künste with funds from the Federal Government Commissioner for Culture and the Media within the framework of NEUSTART KULTUR. Supported by FREIRAUM Düsseldorf, Quartier am Hafen Cologne and P.A.R.T.S. Studios Brussels.
Jimin Seo: Garden of Universe
Garden of Universe is a transdisciplinary performative research undertaking, utilising the multisensory system of physicalness, haptic visuality, and sounds within the room. The performance itself invites its audience to experience the universe that reveals itself through the performers' movements. They approach sensory representation through the subconscious as individual actors. Garden of Universe gathers performers of different artistic backgrounds and expertise.
In English.
Concept, Choreography: Jimin Seo; Performance: Inwoo Jung, Endless fun, Jimin Seo; Music: Inwoo Jung, Endless Fun; Dramaturgy: Hani Gimna; Costume: N.N.
Minkyou Yoo: CIRCLE (premiere)
A dream that leads to a dream again even after waking up.
Someone speaks to me in a new way, in a new place.
We go around the circle and then meet again.
CIRCLE is a film that lets you feel the situations and emotions in a dream through a first-person view camera.
Minkyou Yoo studied at the Academy of Media Arts in Cologne and has been working on film projects with a focus on the body, movement and dance since graduating. Minkyou Yoo's films have been presented and awarded at international dance film festivals.
Director, Camera, Edit, Sound, Music: Minkyou Yoo; Dance/Performance: Ying Yun Chen, Minkyou Yoo; Assistant Director: Eunhye Byun; Choreography, Text: Ying Yun Chen, Minkyou Yoo; Poster Design : Hyunji Seo.
Click here for current stage events
Click here for an overview of all events