World premiere
tanzhaus nrw & Ballett am Rhein
STEP BY STEP
Dates
06.05.2021 – 07.05.2021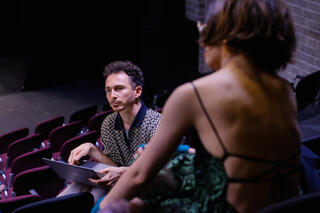 With the new "STEP BY STEP" format, Ballet am Rhein and tanzhaus nrw bundle their powers for the development of experimental formats and formats promoting up-and-coming artists. 14 Ballet am Rhein dancers, together with the tanzhaus NRW Factory Artists – since 2020, they have been Reut Shemesh, collective nutrospektif and Alfredo Zinola, – compile a diverse programme of short pieces, installation-like formats and workshop concepts. There are also no stylistic specifications in this group-driven, non-hierarchical process: Whether contemporary, urban, pointe work, or crossover – the two-day programme at tanzhaus nrw is full of possibility that can be shaped according to the choreographers' and dancers themselves.
Duration: unknown
Please note: The two evenings will show different performances (see below). Ticket sale and stream via dringeblieben
Programmaufteilung

| | | |
| --- | --- | --- |
| Thu 06.05.              | Programme A                                                                     | Emilia Peredo Aguirre, Wun Sze Chan, Virginia Segarra Vidal, James Nix, Niklas Jendrics, Charlotte Kragh, Marjolaine Laurendeau, Bahar Gökten & Yeliz Pazar (nutrospektif) |
| Fri 07.05. | Programme B      | Daniel Smith, Neshama Nashman, Alfredo Zinola, Yoav Bosidan, Doris Becker, Reut Shemesh, Dukin Seo |
From and with: Doris Becker, Yoav Bosidan, Michael Foster, Wun Sze Chan, Niklas Jendrics, Charlotte Kragh, Marjolaine Laurendau, Neshama Nashman, James Nix, nutrospektif (Bahar Gökten, Yeliz Pazar), Emilia Haydee Peredo Aguirre, Dukin Seo, Virginia Segarra Vidal, Reut Shemesh, Daniel Smith, Alfredo Zinola; Dance: Dancers of the Ensemble of Ballett am Rhein.
A production by tanzhaus nrw in cooperation with the Ballett am Rhein.
Click here for current stage events
Click here for an overview of all events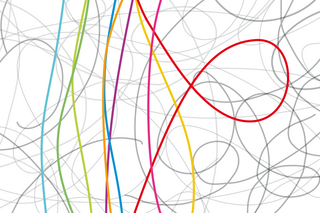 Festival · 28.04. – 09.05.2021
tanz nrw