emanuel gat dance
Story Water
Dates
05.12.2019 – 06.12.2019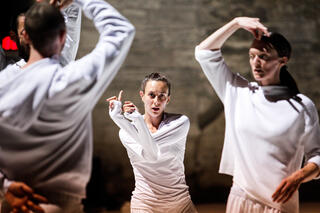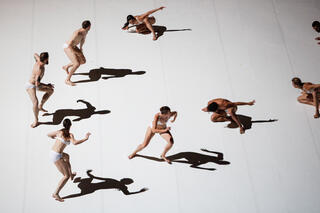 Israeli choreographer Emanuel Gat again succeeds with overwhelming dance artistry of the highest musical order. His new production for twelve dancers, "Story Water", was developed in close collaboration with renowned Ensemble Modern, a beacon of virtuoso interpretation of new music. Together, they developed a stage production along Rebecca Saunders' "Fury II" and Pierre Boulez' "Dérive 2" compositions, supplemented by a joint, new composition bearing the title "FolkDance".
The Participants negotiate possibilities of community and exchange – in this new version, it is just the dancers who perform to the accompaniment of an excellent Ensemble Modern recording. The happenings on stage range from childish fooling around to virtuosic movement direction. Those, oftentimes easy, actions act as a kind of mediator for many things to Emanuel Gat: In them, people and their lives become visible without determining what they should be or how we understand them.
Before Emanuel Gat, who is among the most renowned international choreographers, discovered dance at age 23, he had studied music. In 2004, he founded his company, emanuel gat dance, and he has been actively touring internationally with it since, receiving invitations to the most prestigious dance festivals. He additionally choreographs for important ensembles like the Paris Opera Ballet, the Sydney Dance Company, Le Ballet du Grand Théâtre de Genève as well as for The Royal Swedish Ballet. Emanuel Gat received the Rosenblum Award for Performing Arts, the Landau Price, and he has been awarded the renowned national Culture Award by the Israeli Ministry for Culture. He has been artist in residence at the famous Théâtre National de Chaillot in Paris.
Duration: 70 min.
Emanuel Gat almost succeeds in squaring the circle, because the choreography narrates nothing, it sketches no characters, it is dance for dance's sake. On the other hand, it conveys a special atmosphere, it absolutely lets messages percolate like water – 'Story Water'. Silvia Staude, "Frankfurter Rundschau", November 9, 2018, on the occasion of the German Premiere in Frankfurt am Main
Accompanying programme

| | |
| --- | --- |
| Thu 05.12. | talk afterwards |
| Fri 06.12. | 19:00 Physical Introduction |
Choreography, Stage, Lighting: Emanuel Gat; created with and danced by: Thomas Bradley, Péter Juhász, Michael Löhr, Emma Mouton, Eddie Oroyan, Karolina Szymura, Milena Twiehaus, Sara Wilhelmsson; Costumes: Thomas Bradley; Lighting: Guillaume Février; Sound: Frédéric Duru; Music: Recording by Ensemble Modern, Conductor: Franck Ollu; Leitung Sound: Norbert Ommer; Sound: Felix Dreher; Compositionen: Pierre Boulez: "Dérive 2" for 11 instruments (1988 – 2006/09), Rebecca Saunders: "Fury II" concerto for solo double bass and ensemble (2009); Emanuel Gat / Ensemble Modern: "FolkDance" (2018).
A production by emanuel gat dance, Ensemble Modern and Frankfurt LAB e.V. Funded by Kulturfonds Frankfurt RheinMain, City of Frankfurt and Ensemble Modern Patronatsgesellschaft e.V., supported by Fonds Transfabrik – Deutsch-französischer Fonds für darstellende Künste. This guest performance is set in the framework of GROSS TANZEN, funded by Kunststiftung NRW.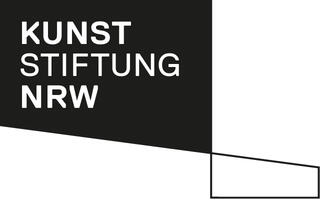 Click here for current stage events
Click here for an overview of all events