GROSS TANZEN series
Via Katlehong / Gregory Maqoma
Via Kanana
Dates
31.10.2019 – 01.11.2019
Dance as an instrument of resistance – that is how South African company Via Katlehong views its mission. Its name derives from a township near Johannesburg, situated in one of those deprived regions where South African resistance culture was born. Without glossing over, the company, founded in 1992, paints a picture of a post-Apartheid-society characterised by corruption and disappointment, but also by hope. The "Pantsula", this dynamic dance style of the former townships, is the chosen expression of their protest.
"Via Kanana" was created by South African choreographer Gregory Maqoma in collaboration with the ensemble's artistic director Buru Mohlabane. The title evokes a promised land unable to keep its promises, calling to us go further on our quest.
Gregory Maqoma was born in Soweto, where he also started his dance education, expanding on it as a stipendiary at P.A.R.T.S. – Performing Arts Research and Training Studios in Brussels. In 1999, he founded Vuyani Dance Theatre – VDT in Johannesburg, as a freelancing company at first. The internationally touring productions combine urban dance styles and contemporary aesthetics, always engaged with European counterparts as well as with pan-African dance and music in cultural history.
Duration: 60 min.
Accompanying programme

| | | |
| --- | --- | --- |
| Mo 28.10. – Do 31.10. | 10:30 – 12:00 | Professional Training with dancers from Via Katlehong and Vuyani Dance Theatre |
| Thu 31.10. | afterwards | talk "It's Your Turn!" |
| Fri 01.11. | 19:00 | Physical Introduction |
Choreography: Gregory Maqoma; Dance: Albert Gae, Katleho Lekhula, Lungile Mahlangu, Tshepo Mohlabane, Tshepo Nchabeleng, Thato Qofela, Nthabeleng Rahlabaki, Abel Vilakazi; Music composition: Samuel Makhathade Khabane; Lighting design: Oliver Hauser/Hauser Lighting Design; Video: Jurgen Meekel; Costume: DarkDindie Styling Concepts; Lighting, Technology: Alexander Farmer; Text: Opening speech by Prof. PLO Lumumba, held at the 3rd Anti-Corruption Convention in Uganda, 02.12.2013; Project management: Buru Mohlabane; Production: Steven Mpiyakhe Faleni; Administration, production/France: Damien Valette; Assistance, coordination/France: Cécile Steinbrecher.
A production by Damien Valette Prod., co-produced by Via Katlehong Dance, Maison de la Danse de Lyon, La Villette Paris, Châteauvallon Scène nationale. With special thanks to Centre for the Less Good Idea, Johannesburg, founded by William Kentridge. The guest performance is set in the framework of GROSS TANZEN, funded by Kunststiftung NRW.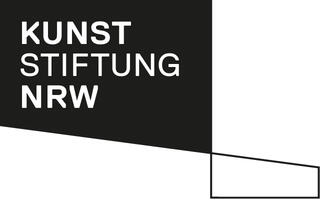 Click here for current stage events
Click here for an overview of all events