Showing
Directed by Reut Shemesh & ZAKK
WITNESS / HAB und GUT
Since last winter, Cologne Choreographer Reut Shemesh and the dance guard of the carnival friends of the Cologne Catholic Youth have been connected by shared research. In "WITNESS", Reut Shemesh and the dance group's seventeen dancers present the first results of this collaboration. Reut Shemesh is a witness as well as a documentarian of this movement material that carries a long tradition, and she dedicates herself to the moment of meeting. At the same time, she relates the choreographic language to her own contemporary work and attempts to find a common movement language. She also deals with the community-evoking aesthetic employed by the female dancers, the Tanzmariechen.
"HAB UND GUT (GOODS AND CHATTELS)" focuses on wealth in our immigration society – especially in Düsseldorf. Under the direction of choreographers Morgan Nardi and Marie-Zoe Buchholz as well as of rappers Busy Beast & EviN, a generation-spanning group deals with the following questions in rap, dance and performance workshops as well as in lecture events: Who or what makes us wealthy? What does wealth do to us? And is wealth exclusively about money, property and luxury goods or also about cultural wealth and other, non-material riches? The participants' own reality in life as well as their shared habitat, the city of Düsseldorf, provide the basis for this co-operational project by ZAKK and tanzhaus nrw.
Duration: 90 min. / short break included
»WITNESS« Research, Choreography: Reut Shemesh; Dance: Lisa Aydin, Jessica Bartsch, Eva Bergmann, Laura Bremicker, Nina Bremicker, Katharina Brink, Sabine Dittmaier, Thuy Duong, Constanze Fischer, Isabell Flecken, Janina Gerdes, Violetta Jantz, Hannah Lingnau, Franca Mooren, Melanie Nguyen, Nicole Rauh, Janina Schentek, Lisa Schouven; Music: Simon Bauer; Dramaturgy: Daniel Rademacher; Management: Sabina Stücker. »HAB und GUT« Artistic Direction: Morgan Nardi; Choreography: Marie­Zoe Buchholz; Rap: Busy Beast & EviN, Music, Dance: a group of people from Düsseldorf across generations.
»WITNESS« is a project of tanzhaus nrw in the framework of the series Ceremony Now!, funded by the Kunststiftung NRW, and in the framework of Take­off: Junger Tanz, funded by the Kulturamt der Landeshauptstadt Düsseldorf and the Ministerium für Kultur und Wissenschaft des Landes NRW. »HAB und GUT« is a project by ZAKK and tanzhaus nrw, the Jugendmigrationsdienst and the Migrationsberatung für Erwachsene der Diakonie Düsseldorf, with kind support from the Ministerium für Kultur und Wissenschaft des Landes NRW.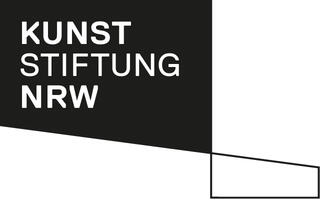 Click here for current stage events
Click here for an overview of all events