Assitej-Workshop »Access«
Who is granted access to which spaces? Assitej Germany, the German children and youths theatre network, invites you to participate in three workshops asking for social codes, accessibility and architecture. The workshops are geared at experts in the field of performative arts for a young audience as well as at young experts. During three rounds, they reflect and discuss personal experience and structural conditions and develop utopian visions, sparked by topical input.
Duration: 120 min. / Registration via assitej@kjtz.de
Click here for current stage events
Click here for an overview of all events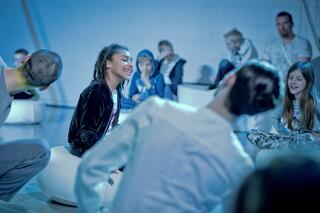 Festival · 23.02. – 09.03.2018
You're invited if that's ok?