Demolition Incorporada / Marcelo Evelin
Dança Doente
Dates
27.10.2017 – 28.10.2017
Marcelo Evelin's works are marked by high intensity – he goes to extremes in stage settings and a specific movement language. He already proved convincing with his Düsseldorf guest performance "Suddenly everywhere is black with people" in 2016, a play in which he came unusually close to the audience. In "Dança Doente", the orientation taken by the Brazilian choreographer lies with the radical physical concepts of Japanese dancer and choreographer Tatsumi Hijikata, who left his stamp on butoh as a dance form. Following intense research in Japan and Brazil, he unfolds Hijikata's universe anew with nine performers. Always searching for ultimate expression to turn dance into an act of insurrection, into a political statement, likewise freed from all rules.  With this study, he puts spiritual loans and central thoughts of the butoh master, haunting him, as he says, like a ghost, into a new movement and staging format. He designs dances that formally move away from their templates in order to open them up for new content. Marcelo Evelin brings about an enigmatic ceremony, bonding life's untamed force with the depths of human exhaustion as a counterpoint.  Marcelo Evelin is a choreographer, performer and researcher currently living in Brazil as well as Europe. He lived in Amsterdam for 20 years where he engaged in diverse co-operations with artists from stage, video, music, installation and site-specific arts. With his Demolition Inc. company, one of his grand projects was "Batucada", and it included 50 participants from 14 countries.
"By no means is this a butoh play, it may rather be found this is a contemporary rescription." Stefan Michalzik, "Frankfurter Rundschau", on the event of the German premiere in Frankfurt am Main on May 12th, 2017
Duration: 120 min.
Accompanying Programme

| | |
| --- | --- |
| Fri 27.10. | discussion afterwards |
| Sat 28.10. |  19:30 introduction in the framework of »Academies on the move« |
|   | discussion afterwards |
|   |   |
Concept, Idea: Marcelo Evelin/Demolition Incorporada; Concept, Choreography: Marcelo Evelin; with and by: Marcelo Evelin, Andrez Lean Ghizze, Fabien Marcil, Carolina Mendonça, Bruno Moreno, Hitomi Nagasu, Márcio Nonato, Rosângela Sulidade, Sho Takiguchi; Dramaturgy: Carolina Mendonça; Artistic Cooperation: Loes Van der Pligt; Light: Thomas Walgrave; Sound: Sho Takiguchi; Costumes: Julio Barga; Technical Management: Luana Gouveia; Research: Christine Greiner; Management: Materiais Diversos, Regina Veloso/Demolition Incorporada. www.demolitionincorporada.com
A production by Marcelo Evelin/Demolition Incorporada, coproduced by tanzhaus  nrw, Brazilian Government in the framework of Prêmio Funarte de Dança Klauss Vianna 2015, Kunstenfestivaldesarts, Teatro Municipal do Porto, Rivoli, Campo Alegre, Festival d'Automne, Paris /  T2G-Théâtre de Gennevilliers, Kyoto Experiment KEX, Spring Festival Utrecht, Tanz im August / HAU – Hebbel Am Ufer, Teatro Municipal Maria Matos, Alkantara, Montpellier Danse, Künstlerhaus Mousonturm, Gothenburg Dance and Theatre Festival, Vooruit, La Batie – Festival de Genève. Furthermore coproduced by NXTSTP, with support from the Kulturprogramm der Europäischen Union. The guest performance takes place in the framework of the series CEREMONY NOW!, funded by the Kunststiftung NRW. Furthermore funded by the Goethe Institut.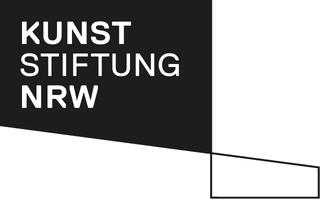 Click here for current stage events
Click here for an overview of all events