Dates
26.04.2019 – 27.04.2019
Choreographer Gisèle Vienne, originally a puppeteer as well as a philosopher, is known as a master in the staging of emotional abyss. In her most recent creation for 15 breath-taking dancers – all characters-, she intoxicates and fascinates anew with the ambivalence of beauty, of the uncanny and the sacred.  In "CROWD", together with author Dennis Cooper, she reveals the emotional states of a party crowd that, little by little, fills the stage space. Utilising slow motion and tableaux vivants, she coolly and precisely dissects the celebrators who dissolve into ecstasy. Inspired by metropolitan club culture, by techno, rave and punk, an effigy between dream and reality appears.
In the surge of classic 1990's rave culture tracks – a selection provided by Peter Rehberg, musician and Editions Mego label founder, and Stephen O'Malley, head of drone band Sunn O))) - "CROWD" slows our linear perception of time to a standstill: Movement and images begin to overlap, the visual and audio experience rips open, and yet: the pulse remains. "CROWD", premiered in November 2017 and touring globally since then, lets us participate, overwhelmingly, in a magical as well as highly stylised reflection on community, meeting, intimacy, threat and liberation.
Duration: 100 Min.
Accompanying Programme

| | |
| --- | --- |
| Fri 26.04. |  Receptian on occasion of the awarding of the Heinrich-Böll-Preis NRW to tanzhaus nrw |
| Sat 27.04. | 19:00 Physical Introduction |
|   | discussion »It's Your Turn!« afterwards |
|   |   |
Concept, Choreographiy, Scenography: Gisèle Vienne; Assistance: Anja Röttgerkamp, Nuria Guiu Sagarra; Dramaturgy: Gisèle Vienne, Denis Cooper; Light Design: Patrick Riou; With: Philip Berlin, Marine Chesnais, Kerstin Daley-Baradel, Sylvain Decloitre, Sophie Demeyer, Vincent, Dupuy, Massimo Fusco, Rémi Hollant, Oskar Landström, Theo Livesey, Louise Perming, Katia Petrowick, Jonathan Schatz, Henrietta Wallberg, Tyra Wigg; Music: Underground Resistance, KTL, Vapour Space, DJ Rolando, Drexciya, The Martian, Choice, Jeff Mills, Peter Rehberg, Manuel Göttsching, Sun Electric, Global Communication; Edits, Playlist: Peter Rehberg; Sound Diffusion: Stephen O'Malley; Sound: Adrien Michel. www.g-v.fr

A production by DACM, coproduced by Nanterre-Amandiers CDN, Le Maillon, Théâtre de Strasbourg – Scène européenne, Wiener Festwochen, Le Manège Scène nationale de Reims, Théâtre National de Bretagne, Rennes, CDN Orléans/Loiret/Centre, BIT Teatergarasjen Bergen, La Filature Scène nationale de Mulhouse. The Company Gisèle Vienne is supported by the Ministère de la culture et de la communication – DRAC Grand Est, la Région Grand Est and the city of Strasbourg. For the international touring the company is supported by the Institut Français. The guest performance takes place in the framework of the series GROSS TANZEN, funded by the Kunststiftung NRW.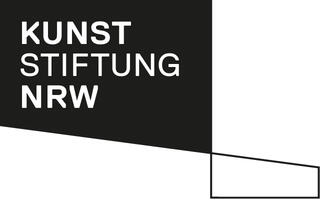 Click here for current stage events
Click here for an overview of all events