Factory Artists 2020 - 2022
Choreographer and performer Reut Shemesh lives and works in Cologne. She received her education at ArtEZ in Arnhem and followed up with her post-graduate studies at the Academy of Media Arts Cologne. In her works The Virgin's Voice, ATARA, WITNESS, COBRA BLONDE and LEVIAH she deals with crosslinks between visible self-portrayals of femininity and imagined ascriptions, both from within and without. 
A performance of LEVIAH marked the beginning of an intense collaboration between Reut Shemesh and tanzhaus nrw, which resulted in an invitation to become a Factory Artist in 2020. The piece, which explores the physical as well as emotional effects of military service in Israel on female bodies, will now be performed again as part of the Factory Finale at tanzhaus nrw. 
Reut Shemesh, distinguished as one of 2019's hopes by trade magazine "tanz", received several invitations, among those one to biannual "Tanzplattform Deutschland" (German Dance Platform) with her work ATARA, co-produced by tanzhaus nrw, in March, 2020. On the occasion of the invitation to Munich, journalist Melanie Suchy / "tanz"  wrote a portrait titled "Frauen in Uniform (Women in Uniform)", very much worth reading, about Reut Shemesh's artistic work.
Reut Shemesh will show LEVIAH as part of the Factory Finale on 26.03.2022.
Press commentaries on COBRA BLONDE, the collaboration between Reut Shemesh and the Tanzgarde Düsseldorf in April 2021: Kultur.West (author: Honke Rambow), TANZweb.org (author: Rico Stehfest)
Alfredo Zinola devises dance performances for a young audience with a rotating cast of different artists*. The audience receives its first tasks already during the creative process while asked to accompany initial drafts and rehearsals. In this close collaboration, Alfredo Zinola channels his artistic research into surprising as well as touching imagery and materiality, as can be seen, for example, in PARTY, where the adults become sidelined while the children celebrate, and in PELLE, co-produced by tanzhaus nrw, a piece he dedicated to the skin, its intimacy and vulnerability. Also in 200 ways, an intense connection is created between Alfredo Zinola and his audience. In this playful performance, even the slightest finger movement may tell so much. A new movement virtuosity arises thus: Instead of tricks and jumps, simple, mundane gestures serve to generate an encounter between performer and the members of the audience. The piece can be seen as part of this year's Factory Finale.
Alfredo Zinola grew up in close proximity to theatre and arrived at dance by way of guidance received by Italian choreographer Raffaella Giordano. He completed his dance studies at the Folkwang University of the Arts and graduated in intercultural communication and the training course "Kuratieren in den Szenischen Künsten (Curating in the Scenic Arts)" at Salzburg University. He received a basic grant from the city of Munich until 2021.
Alfredo Zinola shows 200 ways during the Factory Finale on 02.04. + 03.04.2022.
nutrospektif are Bahar Gökten, Daniela Mba, Daniela Rodriguez Romero, Friederike Frost and Yeliz Pazar. The collective, founded in 2012 at tanzhaus nrw is dedicated to the examination of movement principles as well as to the cultural practice of urban dance cultures, among them hip hop, breaking, Popping, Locking or Waacking, transferring them into a contemporary, performative and theatrical context.
The dance artists* aim to provide urban dance with more visibility, from an artistic standpoint and from different perspectives, making it accessible for an outside experience. 2021 arose stage plays as part of STEP BY STEP, the Factory Artist's cooperation with the Ballett am Rhein, improvisational formats such as, most currently, moment(urb)an and IM FLAME – Flamenco meets urban dance , Urban Residencies, and most recently the MOVING CONCRETE for Urban Dance Art festival in September. This year, for Factory Finale, the collective celebrates its tenth anniversary with NUTRO 10 – eine nutrospective that offers audiences a reflexive and moving portrait inspired by the collective's history. 
The interdisciplinary exchange is mirrored by several collaborations with a number of cultural and educational institutions, such as the Oper am Rhein, Museum für Angewandte Kunst (Museum of Applied Art/ MAKK) Cologne, Oper und Schauspiel (Opera and Theatre) Cologne, the Institute of Dance and Movement Culture at the German Sport University Cologne and Pottporus e.V. as well in their recurring co-operations with MichaelDouglas Kollektiv and ZAIK. 
Factory Artists 2017 – 2019
Claire Cunningham is an interdisciplinary artist and performer, currently living and working out of Glasgow, Scotland. Her work is informed by her physicalness and her crutches with which she creates her own action radius by expanding their use and original purpose. While rejecting classically connotated movement techniques that have been devised almost exclusively for non-disabled bodies as well as attempts for orientation towards styles or bodies that are not her own, Claire Cunningham develops a special movement technique with her crutches. In this, she views her art, decidedly originating from her perspective as an artist with disability, always as activism, too.

With the site-specific, adapted Düsseldorf restaging of her project Guide Gods, she negotiated the perspective on disability by different religious teachings again in 2018. In autumn of 2019, she followed this with her new production Thank you very much in which she directs the gaze, along with three more performers, onto moments in which humans slip into the bodies of other humans and movements skip their context. Claire Cunningham provided significant impulse to tanzhaus nrw as an institution geared towards inclusion.
In addition to the publication series The Choreography of Care (2021-2022), Claire Cunningham explores in the symposium of the same name during the Factory Finale the significance of the concept of care, the care for oneself and others, both in her work and in the work of esteemed colleagues and artists.
As part of the Factory Finale, the symposium The Choreography of Care will take place on 22.03. + 23.03.2022 by and with Claire Cunningham.
Find a portrait of Claire Cunningham in the Rheinische Post from 28.03.2018 HERE (author: Klas Libuda).
Find HERE an article by the Westdeutsche Zeitung, 15.10.2019 (author: Christian Laki).
As a choreographer and performer, Ligia Lewis devises works that make the diverse social and historic inscriptions into the body palpable in all their complexity in an affective, empathetic and sensory manner. She does not only challenge presentation and narrative forms with this, she also constantly puts the theatre as context into focus. She won the Prix Jardin d'Europe for her choreography Sorrow Swag, and minor matter was distinguished with the 2017 "Bessie Award" as well as with the "Foundation for Contemporary Arts Grants to Artists Award" while also receiving an invitation to Tanzplattform Deutschland 2018 in Essen. 
In summer 2021, VOLUME UP, the festival for unheard stories and disregarded knowledge took place in collaboration between Ligia Lewis and the tanzhaus nrw. Ligia Lewis concluded her trilogy BLUE RED WHITE with Water Will (in Melody), co-produced by tanzhaus nrw and HAU Hebbel am Ufer in 2018. This delicately spun choreography for three dancers takes melodrama as its starting point. Wrestling with the language and the concept of "will", this dystopian fantasy creates a space in which desire, imagination, and the feeling of a nearing end are negotiated. 
Ligia Lewis shows Water Will (in Melody) as part of the Factory Finale on 10.03.2022.
Dancing in the Dark is the title of an article by Catherine Damman/Artforum about Water Will (in Melody) on the occasion of a guest performance in the USA in September 2019.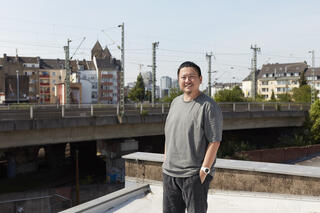 Choy Ka Fai is widely regarded as an expert in "connectivity", the search for modes of spirituality by way of as well as in digital technologies. He drafts choreographic procedures with the aid of avatars into which he feeds historical and current movement studies and which calculate artificial intelligence, and he transfers those, of living as well as ghostly bodies, into the here and now.
2021-2022 he showed works from his performance series COSMIC WANDER, which explores the shamanic dance cultures of Asia. Inspired by personal encounters with shamans in Singapore, Taiwan, Vietnam, Siberia, and Indonesia, the choreographer and media artist presented the online simulation Blue Sky Academy #331C in January 2021, as well as the performances Kuan Yin Kali live from the Singapore Art Museum, THE THIRD PRINCE + YISHUN IS BURNING (August 2021) and Lotus Tiger Society (January 2022), inspired by the stories of the Vietnamese diaspora. At Factory Finale, he performs Postcolonial Spirits, inspired by the multidimensional heritage of Indonesian dance Dolalak, interwoven with imitations of the Dutch colonial soldiers who partied at cosplay parties in the 1930s.
During his time as a Factory Artist, UnBearable Darkness celebrated its premiere at tanzhaus nrw in 2018. In the tanzhaus nrw co-produced Dance Clinic, however, he takes on the assignment to heal the ills of the contemporary creativity impetus.
Factory Artists 2014-2017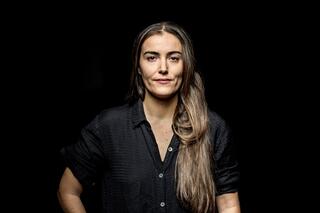 The artist and choreographer Alexandra Waierstall was part of the first generation of Factory Artists from 2014 - 2016. She grew up in Cyprus and lives in Düsseldorf. Her work has been shown internationally in theatres, museums, galleries and public spaces.
At tanzhaus nrw she last showed VENUS un/seen in October 2020.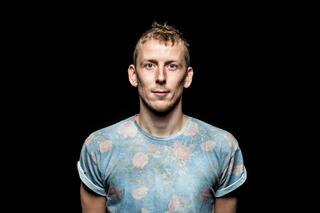 Jan Martens, who guested as a Factory Artist at tanzhaus nrw from 2014 until 2016, therefore being among the first generation of Factory Artists, has been working with many different dancers and (dance) communities since that time: Düsseldorf amateurs, ageing luminaries, a child growing up, trusty companions, and youthful feminists. They met in solos, duets, and group pieces, challenging each other.
Sebastian Matthias was a Factory Artist at tanzhaus nrw from 2014 until 2016, showing Danserye, three parts of his groove space series as well as Intergalactic Underwater Palace for children and XOXO for a young adult audience. He develops interdisciplinary projects between dance, media, and sciences through his practice in participatory artistic research.
Sebastian Matthias will show URBAN CREATURES as part of the Factory Finale on 02.04.2022.
Click here for current stage events
Click here for all productions of the season 19/20